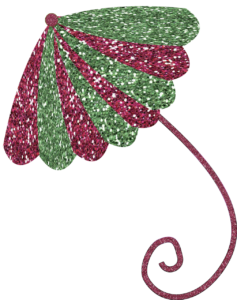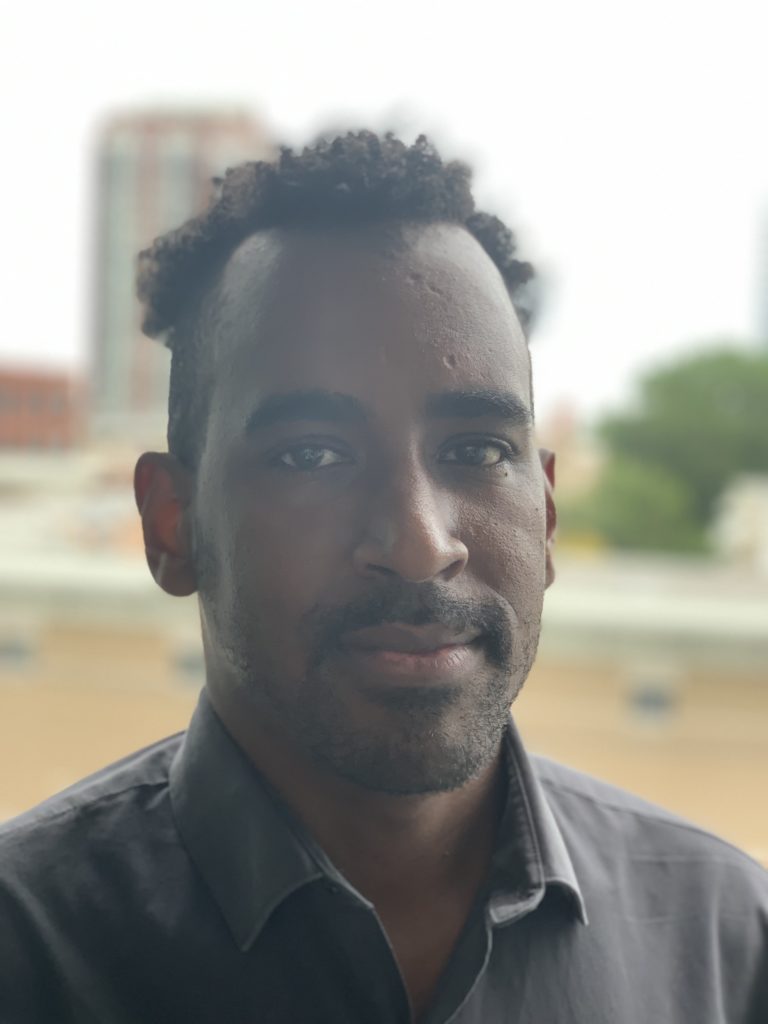 I was born and raised in the Flint, Michigan metropolitan area. I attended the University of Michigan in Ann Arbor and earned a BA in anthropology in 2008. Being particularly interested in the intersection between culture and health, I decided to enter the field of public health. I ended up attending the Columbia University Mailman School of Public Health, earning an MPH in Sociomedical Sciences in 2010. During my time at Columbia, I developed a strong passion for health disparities research, with an emphasis on mental health.
My MPH thesis–a qualitative examination of practices and barriers around improving the physical health of racial/ethnic minorities with serious mental illness (e.g., schizophrenia, bipolar disorder, etc.)–was my first formal foray into empirical research. I gathered data from my thesis through my research assistantship at the New York State Psychiatric Institute (NYSPI) and its Center of Excellence for Cultural Competence. During my time at NYSPI, I co-authored my first publication, a systematic literature review on interventions addressing the physical health of racial/ethnic minorities with serious mental illness, and I later turned my associated thesis into a publication.
While completing my MPH, I also took on research positions at Columbia, the NYC Department of Health and Mental Hygiene, and New Destiny Housing (an amazing nonprofit focused on providing housing to low-income survivors of intimate partner violence), experiences that exposed me to the broad racial/ethnic, cultural, linguistic, and economic diversity present in America.
Shortly after graduating from Columbia and leaving New York, I took a position as an epidemiologist at Henry Ford Hospital, a nonprofit hospital in Detroit. Here, I got into the world of government-funded research, serving as a project manager for several NIH-funded studies addressing maternal and child health.  In later years, I would enter the social services world, working as a program evaluator for four years at the Children's Trauma Assessment Center (CTAC), a clinical treatment lab at Western Michigan University focused on understanding the consequences of psychological trauma on adolescent behavior.
In 2016, a year after moving to Chicago,  I enrolled in the doctoral program in sociology at the University of Chicago, graduating in 2020. Throughout my tenure at the University of Chicago, I continued to engage in applied research; this includes conducting qualitative research in Chicago on behalf of West Health Institute, a San Diego-based nonprofit focused on healthy aging, and doing program evaluation for Umoja, a nonprofit focused on providing restorative justice programming in Chicago Public Schools. Related to this, I am a current Fulbright Scholar, where my work has focused on understanding the implementation of restorative justice in juvenile courts in Port of Spain, Trinidad.
I currently run the Center for Cultural Humility at Cornell University and Research Lateral, or ReLateral, a "community lab" that concentrates on health disparities. I also collaborate with the University of Chicago Department of Medicine on the Delta Rural Health Study, an NIH-funded study focused on opioid use in rural areas. As part of this ongoing project, I serve as the leader of the qualitative core.
My present research focus and personal passion is health in post-industrial, "Rust Belt" cities. Connecting back to my Michigan roots and my interest in psychological trauma, my dissertation focused on the psychosocial and economic impacts of the Flint Water Crisis on the city's residents.
Shelton J, Chase EC, Ajayi P, Armstrong J, Ezell JM. The cultural dimensions of collective action during environmental hazards: Assessing race, gender, and social support network dynamics in the Flint Water Crisis. International Journal of Disaster Risk Reduction. 2023 Feb 1.
Ezell JM, Araia M, Abouelrous N, Van de Kieft A, Borrero N, Olson B. Reconsidering the "violence-as-a-disease" model: Examining violence psychopathologies in urban adolescents. Psychology of Violence. 2022 Dec 22.
Ezell JM, Chase EC. Forming a Critical Race Theory of Environmental Disaster: Understanding social meanings and health threat perception in the Flint Water Crisis. Journal of Environmental Management. 2022 Aug.
Stewart R, Ezell JM. Understanding Perceptions, Barriers, and Opportunities around Restorative Justice in Urban High Schools. Urban Education. 2022 Aug 9:00420859221119110
Ezell JM, Walters SM, Olson B, Kaur A, Jenkins WD, Schneider J, Pho MT. "You're friends until everybody runs out of dope": A framework for understanding tie meaning, purpose, and value in social networks. Social Networks. 2022 Oct 1;71:115-30.
Ezell JM, et al. A Sociology of Empathy and Shared Understandings: Contextualizing Beliefs and Attitudes on Why People Use Opioids. Rural Sociology. 2022 Apr.
Ezell JM et al. The racial and cultural ecology of home and community-based services for diverse older adults. Journal of Aging Studies. 2022 Mar.
Ezell JM et al. Defining and finding an endgame in education on race. Power and Education. 2022 Mar.
Ezell JM. The medicalization of freedom: how anti-science movements use the language of personal liberty and how we can address it. Nature Medicine. 2022 Feb.
Ezell JM. Environmental health capital: A paradigm for environmental injustice prevention and truth and reconciliation. Local Environment. 2021 Dec.  DOI: 10.1080/13549839.2021.2006166
Ezell JM. "Trickle-Down" Racial Empathy in American Higher Education: Moving Beyond Performative Wokeness and Academic Panels to Spark Racial Equity. Journal of Education. 2021 Dec. DOI: 10.1177/00220574211053586.
Ezell JM, et al. Approaches to Addressing Nonmedical Services and Care Coordination Needs for Older Adults. Research on Aging. 2021 Jul.
Ezell JM et al. The Blueprint of Disaster: COVID-19, The Flint Water Crisis, and Unequal Ecological Impacts. The Lancet Planetary Health. 2021 May.  
Ezell JM et al. How Urban and Rural Built Environments Influence the Health Attitudes and Behaviors of  People Who Use Drugs. Health & Place. 2021 May.
Ezell JM and Chase EC. A population-based assessment of physical symptoms and mental health outcomes among adults following the Flint Water Crisis. Journal of Urban Health, 1-12.. 2021
Ezell JM, Salari S, et al. Intersectional Trauma: COVID-19, the Psychosocial Contract, and America's Racialized Public Health Lineage. Traumatology. 2021 Jan.
Ezell JM. Empathy plasticity: decolonizing and reorganizing Wikipedia and other online spaces to address racial equity. Ethnic and Racial Studies. 2020 Dec.
Muncan B, Walters SM, Ezell JM, Ompad DC. "They look at us like junkies": influences of drug use stigma on the healthcare engagement of people who inject drugs in New York City. Harm Reduction Journal. 2020 Dec;17(1):1-9.
Ezell JM, Walters SM, et al. Stigmatize the use, not the user? Attitudes on opioid use, drug injection, treatment, and overdose prevention in rural communities. Social Science & Medicine. 2020 Nov 113470.
Ellis K, Walters SM, Friedman SR, Ouellet LJ, Ezell JM, Rosentel K, & Pho MT. Breaching trust: A qualitative study of healthcare experiences of people who use drugs in a rural setting. Frontiers in Sociology. Aug 2020 5(98).
Jenkins WD, Bolinski R, Bresett J, Van Ham B, Fletcher S, Walters S, Friedman SR, Ezell JM, Pho M, Schneider J, Ouellet L. COVID-19 During the Opioid Epidemic-Exacerbation of Stigma and Vulnerabilities. The Journal of Rural Health: Official Journal of the American Rural Health Association and the National Rural Health Care Association. 2020 Apr 11.
Ezell JM. First, do no harm to self: Perspectives around trauma-informed practice and secondary traumatic stress among rural child protective services workers. Journal of Child Custody. 2019 Oct 2;16(4):387-407.
Ezell JM. Understanding the Situational Context for Interpersonal Violence: A Review of Individual-Level Attitudes, Attributions, and Triggers. Trauma, Violence, and Abuse. 2019 Aug 15:24-49.
Bolinski RB, Ellis K, Zahnd WE, Walters S, McLuckie C, Schneider J, Rodriguez C, Ezell JM, et al. Social norms associated with nonmedical opioid use in rural communities: A systematic review. Translational Behavioral Medicine. 2019 Aug 23.
Ezell JM, Schneider J, et al. Are skin color and body mass index associated with social network structure? Findings from a male sex market study. Ethnicity and Health. 2019 Mar 14:1-16.
Ezell JM, Schneider J, et al. The sexual and social networks of Black transgender individuals: Results from a representative sample. Transgender Health. 2018 Dec 18;3(1):201-9.
Ezell JM, Richardson M, et al. Implementing trauma-informed practice in juvenile justice systems: What can courts learn from child welfare interventions? Journal of Child & Adolescent Trauma. 2018 Jul 28:1-13.
Ezell JM, Choi CJ., et al. Measuring recurring stigma in the lives of individuals with mental illness. Community Mental Health Journal. 2017 Aug 17.
Joseph CL, Zoratti EM, Ownby DR, Havstad S, Nicholas C, Nageotte C, Misiak R, Enberg R, Ezell JM, et al. Exploring racial differences in IgE-mediated food allergy in the WHEALS birth cohort. Annals of Allergy, Asthma and Immunology. 2016 Mar;116(3):219-224.e1.
Joseph CL, Baxa D, Kaljee L, Brar I, Scott C, Dakki H, Lubetsky S, Ezell JM, et al. Communication patterns among juvenile detainees: A high-risk population for transmission of human immunodeficiency virus (HIV) and other sexually transmitted diseases. Journal of Juvenile Justice. 2015 Oct:4(2).
Ezell JM, Peters RM, et al. Association between one-hour oral glucose tolerance test values and delivery mode in non-diabetic, pregnant Black women. Journal of Pregnancy. 2015 May; (Vol 2015).
Joseph CL, Havstad S, Bobbitt K, Woodcroft K, Zoratti EM, Nageotte C, Misiak R, Enberg R, Nicholas C, Ezell JM, et al. Transforming growth factor beta (TGFβ1) in breast milk and indicators of infant atopy in a birth cohort. Pediatric Allergy and Immunology. 2014 May; 25(3):257–63.
Ezell JM, Ownby DR, et al. Using a physician panel to estimate food allergy prevalence in a racially diverse longitudinal birth cohort. Annals of Epidemiology. 2014 Jul;24(7):551-53.
Ezell JM, Cassidy-Bushrow AE, et al. Prenatal dog-keeping practices vary by race – Speculations on implications for disparities in childhood health and disease. Ethnicity and Disease. 2014 Feb;24(1):104-09.
Ezell JM, Wegienka G, et al. A cross sectional analysis of pet-specific IgE sensitization and allergic symptomatology and household exposure to pets in a birth cohort study. Journal of Allergy And Asthma Proceedings. 2013 Nov-Dec;34(6):504-10.
Ezell JM, Siantz E, et al. Contours of usual care: Meeting the medical needs of diverse persons with serious mental illness. Journal of Health Care For The Poor And Underserved. 2013 Nov;24(4):1552-73.
Ezell JM, Saltzgaber J, et al. Reconnecting with urban youth enrolled in a randomized controlled trial and overdue for a 12-month follow-up survey. Clinical Trials. 2013 Oct;10(5):775-82.
Havstad SL, Johnson CC, Zoratti EM, Ezell JM, et al. Tobacco smoke exposure and allergic sensitization in children: A propensity score analysis. Respirology. 2012 Oct;17(7):1068-72.
Cabassa LJ, Ezell JM, et al. Lifestyle interventions for adults with serious mental illness: A systematic literature review. Psychiatric Services. 2010 Aug;61(8):774-82.
AWARDS AND GRANTS
President's Council of Cornell Women Seed Grant
New York State Water Resources Institute Program Grant
Engaged Cornell Student-Community Engagement Grant
Cornell Center for Social Sciences Seed Grant
Cornell Rural Humanities Initiative Faculty Grant
Fulbright Scholarship: Port of Spain, Trinidad (2019-2020)
University of Chicago Social Sciences Division Travel Award
University of Chicago Center for the Study of Race, Politics, and Culture Doctoral Grant
University of Chicago Graduate Council Travel Fund Award
Mansueto Institute for Urban Innovation Kreisman Housing Fellowship           
Pozen Center for Human Rights Human Rights Doctoral Fellowship  
Duke University Social Networks & Health 2018 Fellowship
Pozen Center for Human Rights Human Rights Doctoral Research Grant
University of Chicago Social Sciences Division Doctoral Fellowship (5-year)
U.S. Office of Personnel Management Presidential Management Fellowship (Declined)
Columbia University  Mailman School of Public Health Merit Scholarship
ACADEMIC HONORS 
University of Chicago Qualifying Exam for PhD in Sociology – Pass *Plus
Columbia University Master's Thesis Award: Honorable Mention for "A qualitative assessment of practices, barriers and recommendations around physical healthcare service integration and coordination for individuals with serious mental illness: How do we bridge the quality chasm?" Sponsored by Dr. Bruce Link (Columbia University Mailman School of Public Health, Department of Epidemiology).
University of Michigan University Honors (Academic)